Piper's Pillows approached Side By Side to create a new logo and branding components to add a more professional tone to their growing plush pet product business
Details
Brand board and components including logo (and variations), submarks, colors, fonts, web elements, and photo recommendations.
"We worked with Erica on a custom branding kit for our small business. We are thrilled with the results! She provided us with a fantastic logo and all the tools to rebrand our company! Thank you so much."
Kelly, Owner of Piper's Pillows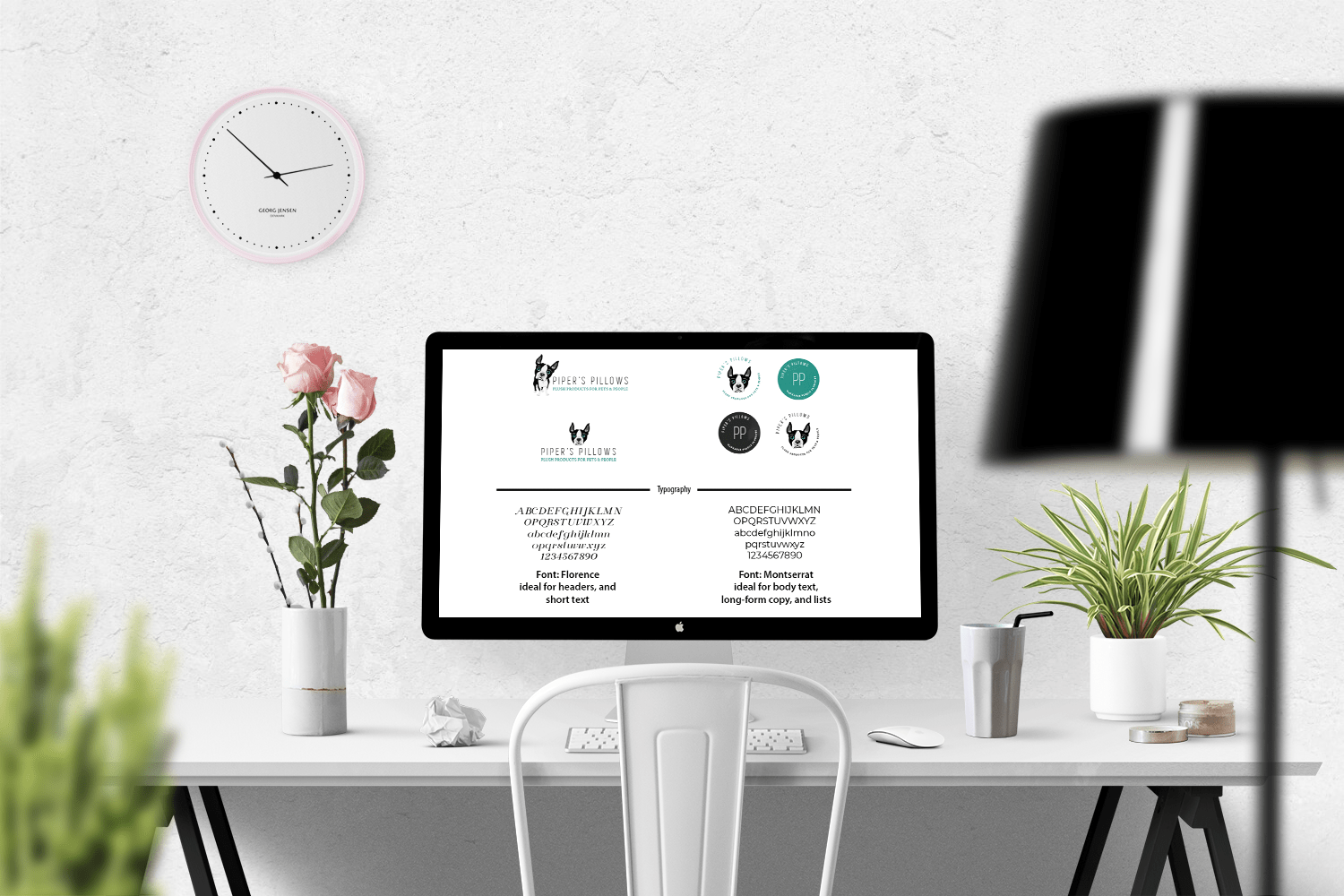 Ready to start building the brand of your dreams?